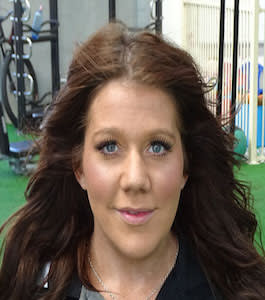 Sharna Sellars
Sharna's passion for training and helping others reach their goals came from her own personal experiences when growing up. She dealt with school yard bullying and to mask the pain Sharna became a comfort eater, which only made things worse.
Sharans confidence was at an all time low when the man she was dating would continually physically abuse and assault her.
It's was then that she reliesed she needed to take care of herself and come back stronger. Sharna was 110kgs when she first met Ben, with his help she lost 40kgs in 5 months, with his support and passion Sharna achieved her goal!
"The feeling of being confident and loving my body made my passion for helping others possible! I wanted people to feel the how I felt, what it was like to look in the mirror and think wow I did that!"
Now with a baby on the way, Sharan's new goals is to get back to her pre baby body!!! As well as a focus on growing the business and staff to be the best they could be in their careers.