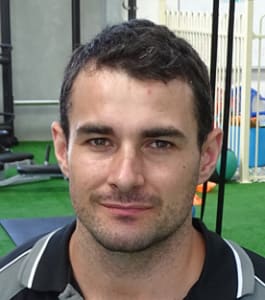 Ben Sellars
Ben started teaching fitness 13 years ago in the Australian Army after being selected by his superiors to run his Army units fitness program, due to his dedication and leadership with his fellow soldiers and personal fitness.
After leaving the Australian Army, Ben pressed his civilian personal TRAINING QUALIFICATION and started teaching at Fitness first in Melbourne for the next 2.5 years in a highly competitive environment.
Ben then moved to our great city of Ballarat and started teaching at a local gym for the next 2.5 years but felt he could help more people with a better facility more designed at fitness as a whole not just a small box gym designed to just look pretty not help you the best way possible, thats where Ben's Army was born, for the last 5 years we have been perfecting that ideal facility and the way we help everyone and now Ben is building the best team in Ballarat to give the best help and teaching.